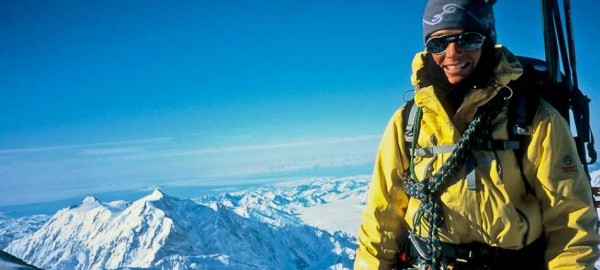 "Why didn't I bring my skis?" That's what Kit DesLauriers thought to herself when she visited the Himalayas in 1998. That realization was life-changing. Then and there, Kit set her focus on ski-mountaineering and refining her skills so she could ski anything, anywhere in the world.
DesLauriers is the first person to ski off the highest point on each of the seven continents. Come hear her story at 7 p.m. Sept. 3, in the University of Alaska Fairbanks Davis Concert Hall. Download flyer.

The event is free to the public, and the  first 200 people will receive a museum-quality poster of DesLauriers.

This event celebrates the Wilderness Act's 50th anniversary and is hosted by the U.S. Fish and Wildlife Service, National Park Service and University of Alaska Fairbanks.
For more information contact, Summer Sessions & Lifelong Learning at 474-7021.